None better for starting from scratch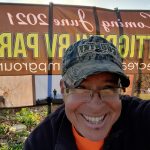 I am well pleased with Chris and his work. He is very adept and professional. He took me by the hand as it were, guiding me through what was an unknown process. I couldn't be happier with Agrotising!
Jeff Ellis
Help Me Spread the Word!
Hi, this is Chris Agro. Thank you for visiting my Testimonials page. Please take a moment to let others know how I did. See the bottom of this page to add your testimonial!
Chris Agro
Add Your Testimonial