Improve your ranking on Google for free. Start with claiming and verify your RV park listing.
When it comes to Google and your business there is plenty you can do without costing a dime.
With Google there are literally two ways you need to look at your listing. Google Search on desktop and Google Maps. Start by claiming your listing from your desktop computer.
Claim your listing on Google
You do this by first having a Google account and being logged into it. (Hint: If you have a gmail account then you have a Google account). From your desktop computer run a search for your business by name. You will see a Knowledge Panel with details about your business on the right side of the results page. Look for linked text that will identify if the listing has been claimed. It will read one of a few ways: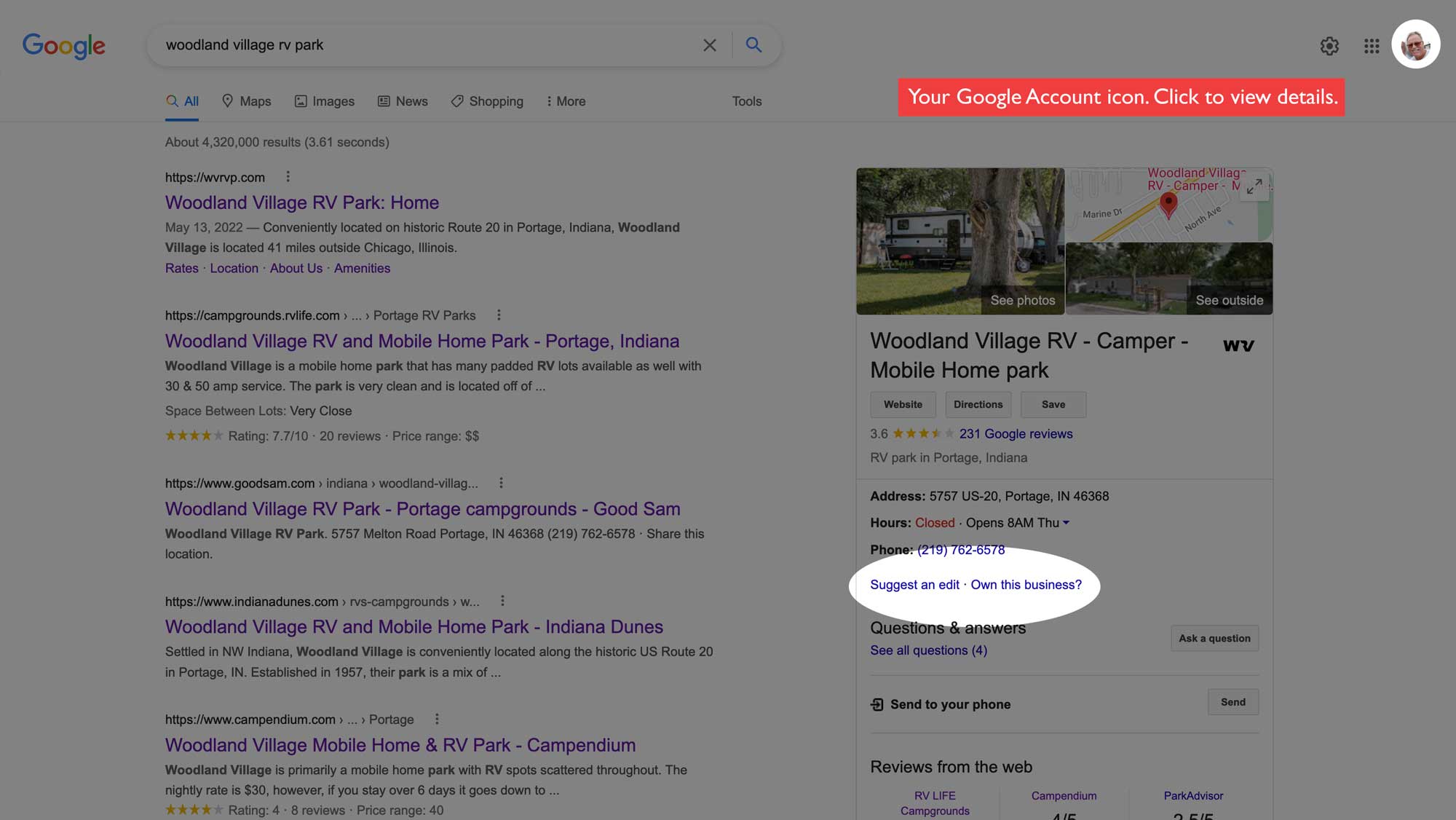 "Suggest an edit – own this business?"
Click on the link and follow the instructions to manage and claim it. If someone else has claimed it Google will provide options. If it has not been claimed you will need to verify the listing to prove you are the rightful owner. The most common is mailing a postcard to the business address with a code. Once you receive the postcard return to your listing to enter the code from the postcard to complete the verification process and claim the listing. Make sure the address Google shows is accurate since that is where the postcard will be mailed. It will take 5 – 7 days to receive the postcard.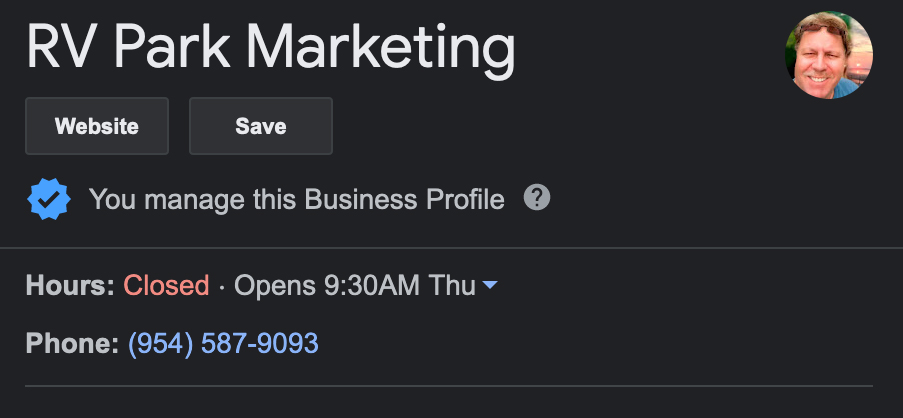 If you have previously claimed the business listing confirm it has been verified. To do this look for a seal icon with a checkmark followed by the sentence "You manage this business profile".
One you have claimed and verified your business listing with Google the fun starts.
What's next?
Populate your listing
Add photos
Add a business post to your listing
View your listing from Google Maps