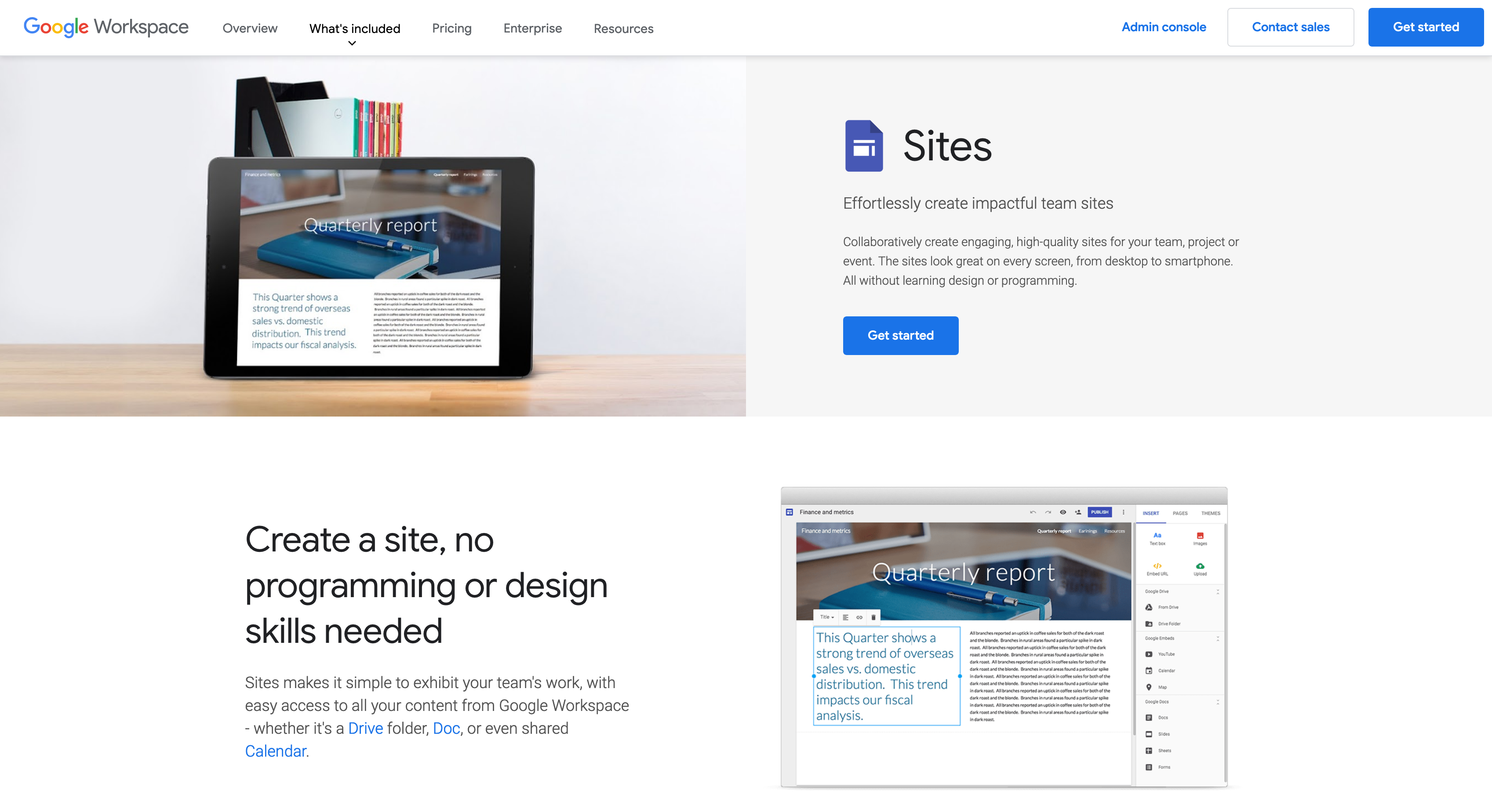 Is building a website with Google Sites right for you?
I recently gained a customer who decided to launch a new business. An RV park in Pettigrew Arkansas. His dream was to have what he called an "RV park and recreational campground" on part of his property. During our first call he told me he knew his business had to be digital. He wanted to maintain the site himself and he did not have a lot of money to spend. He wasn't sure if it would even work but he had to try.
I have been designing, hosting, and managing websites for more than a decade. Call me a website designer, a graphic designer, a marketer. I will answer to all of them. Up until I met Jeff I had only built, and hosted, websites using WordPress. During that call I understood something that Jeff did not. I quickly realized that my most important job would be to choose a solution wisely for him. One that would satisfy having a searchable website that he could edit himself, but also be affordable. After discussing the pros and cons with Jeff we both agreed. Google Sites was the way to go.
If cost is a major factor, Google Sites is hard to beat.
I knew that a Google Business account, starting at $6.00 a month, included Google Sites. I found Google Sites to be an intuitive website building tool and met all my needs for a simple, yet professional-looking website. Did I mention no hosting fee? Don't get me wrong, Google Sites is not the right solution for every business, But in this case it was a no-brainer.
Start with getting a Google Business Account.
I found that Google forced me to purchase the 2nd level business plan which was $12.00 a month during the initial signup process. But after getting the account I was able to downgrade to the basic package of $6.00 a month.
Knowing which Google Account you are using is critical
If you're like most people you probably already have a Google account. If you have a Gmail account, then you have a personal Google account. Now with a Google Business account it will be important to know when you are using your Google personal account, or Google business account. Learn how to manage manage multiple Google accounts.
Log into your Google Business Account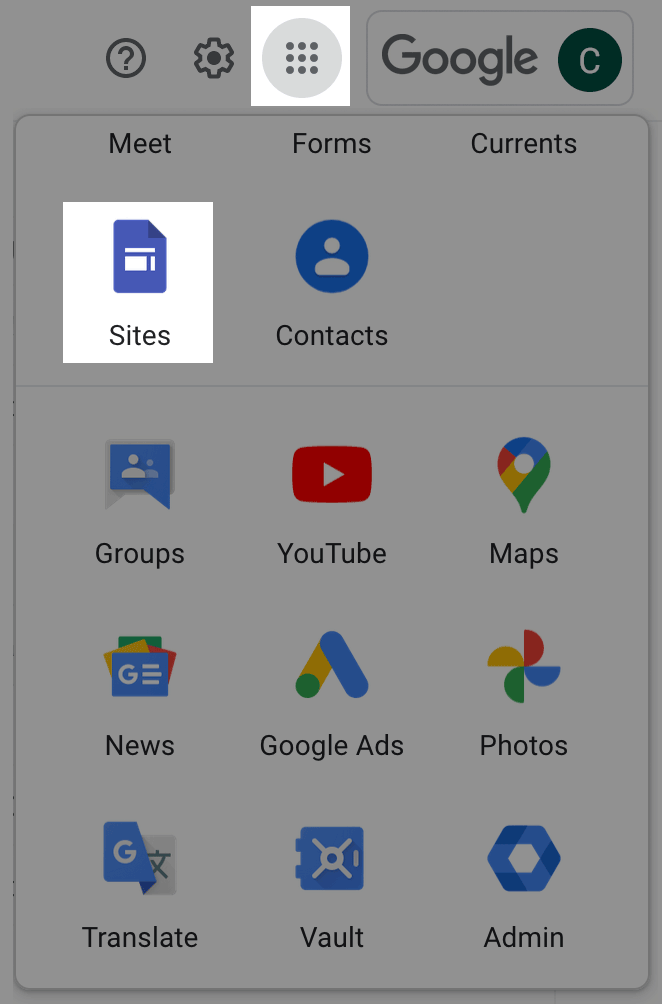 From your desktop computer (Note: you cannot work with Google Sites from a mobile phone), log into your Google business account. Once logged in, look to the upper right corner of your browser window. Just to the left of the Google Account indicator you will see a grid pattern icon. Click on the grid to reveal all your Google apps. Scroll down until you see the Sites icon. Click on it.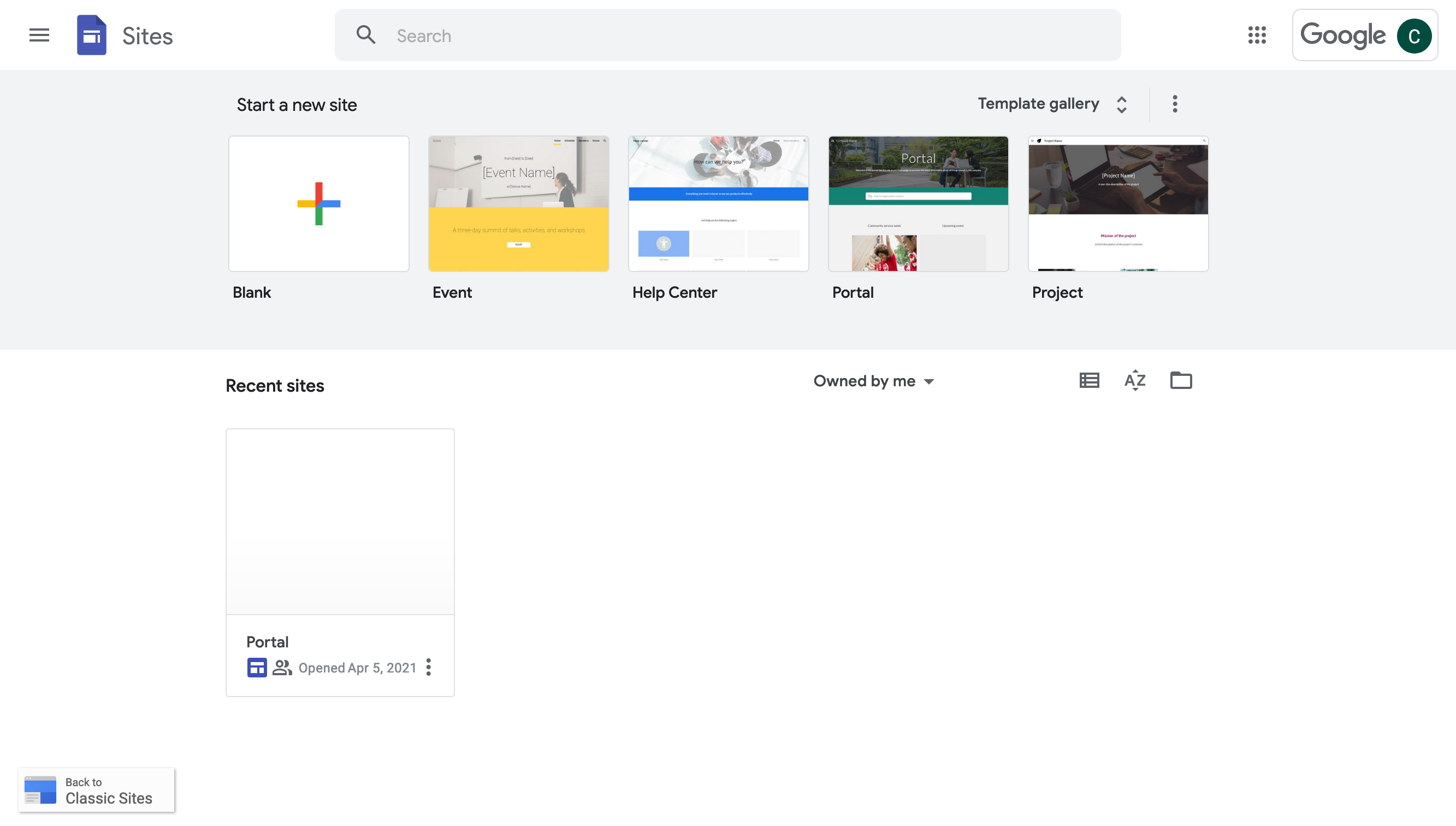 From the Sites dashboard you can choose from many pre-designed templates then start building your site. Google makes it easy.